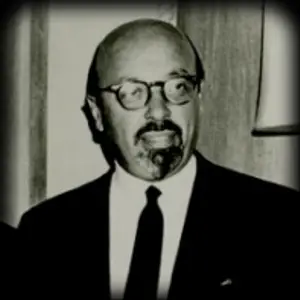 As the founder and President of Atlantic Records, Ahmet Ertegun was a powerful force in establishing R&B music in the 'crossover' market during the 50s and 60s. A talented producer and songwriter, Ahmet made Atlantic the most exciting and forward looking label of the time, and perhaps his greatest asset was his ability to recognise and develop new talent for his label.
He was generous with his advice to younger artists looking to establish control of their own material and was a co-founder of the Rhythm and Blues Foundation which helped older musicians gain recognition for their work.
Ahmet Ertegun was born in Istanbul in 1923 into an influential Turkish family. His father Munir Ertegun was the first Turkish Ambasssador to the USA, and he was a man of such importance that when he died, President Truman ordered his body to be repatriated aboard the battleship USS Missouri. Ahmet returned to Washington DC to resume his studies, along with his older brother Neshui, who had always taken his kid brother to see the jazz concerts he loved, and together they amassed a collection of 15,000 records. They had travelled to New Orleans and New York pursuing their love of music, and they promoted some gigs in Washington during the War years, featuring integrated bands and audiences, which was unusual at that time. In 1946, Ahmet joined up with Herb Abramson to set up Atlantic Records in New York, but early success evaded them.
Professor Longhair
's records did not sell outside the South and
Ruth Brown
was seriously injured in a car crash on the way to her first recording session. Atlantic had their first success with
'Stick' McGhee
's 'Drinkin' Wine Spo-Dee-O-Dee' in 1949, which went to No.3 in the R&B charts, and when Ruth Brown recovered, she had four No.1 singles among twenty Top Ten R&B hits in the next decade.
'Stick' McGhee gave Atlantic their first hit record;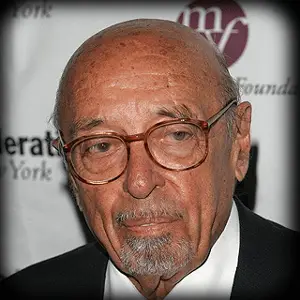 The Atlantic label expanded with brother Neshui and Jerry Wexler on board. Jerry was an influential music journalist, who had popularised the term 'R&B', and his skill as a producer, along with Tom Dowd, made Atlantic the home of Big Joe Turner, The Drifters, The Coasters and Ray Charles with a string of massive hits. Ahmet was a useful songwriter too, under the pseudonym 'A. Nugetre' (reversal) including the much recorded 'Chains of Love' and Ray Charles' 'Mess Around' among many others. In the 60s Ahmet took Atlantic into Soul music, and developed the solo careers of Aretha, Otis, Wilson Picket, Percy Sledge and many more. He shrewdly signed Led Zeppelin and Crosby, Stills and Nash (also introducing Neil Young), and gave valuable advice to The Rolling Stones and Frank Zappa in setting up their own labels. Jerry and Neshui convinced Ahmet to sell Atlantic to Warner Bros. although he remained on the board as an Executive, using some of his wealth to co-found the New York Cosmos soccer team. Later he assisted Bonnie Raitt in setting up The Rhythm and Blues Foundation to help artists get the royalties to which they they were due.
Aretha sings for Ahmet;
In October 2006, Ahmet was attending a concert with Bill Clinton in benefit of the ex-President's own Foundation, when he suffered a fall backstage, sustaining a serious head injury which eventually put him in a coma from which he did not recover. A Memorial event in New York the following spring had Wynton Marsalis, Ben E King, Eric Clapton, CSNY, and Dr. John playing their tributes, and the huge Led Zeppelin re-union gig in London later that year was dedicated to Ahmet. In 2000, he had been awarded a 'Living Legend' Award by the Library of Congress. He already had an Honorary Doctorate from Berklee College, had been inducted into the Rock'n'Roll Hall of Fame and, in 1974, Frank Zappa had called his son 'Ahmet' in recognition of the great man's generosity of spirit. For 60 years, Ahmet Ertegun was truly a Giant of the music industry.