As a producer and label owner, Mike Vernon has probably contributed more than anyone to the recording of early British Blues and presenting American original Blues players to the British public. By combining the keen young talent he found in London with the wealth of experience he brought from America, he created a heady mixture that took The Blues a big step forward.
Michael William Hugh Vernon was born in 1944 and brought up in London. As a teenager he played in a band called The Mojo Men, and in 1963 he went to work for Decca records. He cut his producing teeth on the album 'In London' by veteran Texan pianist
Curtis Jones
, and the results led to him producing albums by
Champion Jack Dupree
and
Otis Spann
. Keen to have more control of the process, Mike started his own mail-order label called Purdah, pressing short runs of four 7" singles, one of which was by future Blues-rockers
Savoy Brown
. In tune with the groovy sixties he changed the name to Outasite, and then to Blue Horizon in 1965, still operating by mail-order until he arranged a distribution deal. Blue Horizon's first release was 'Flying Eagle' by
Dr. Ross
, and records by
JB Lenoir
,
Hubert Sumlin
and
Driftin' Slim
showed Mike was serious about the Blues. Still working for Decca, Mike produced
John Mayall
's breakthrough 'Beano' album 'Bluesbreakers with
Eric Clapton
' and the follow-up 'Hard Road' with
Peter Green
.
Clapton & Mayall play 'All Your Love' from the 'Beano' album;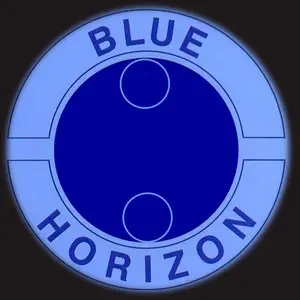 More American Bluesman like Furry Lewis and Bukka White appeared on Blue Horizon, but when Mike produced 'From New Orleans to Chicago' with Champion Jack playing with guitarists, Clapton, Mayall and Tony McPhee, the meshing of the British Blues Boom, and the roots of The Blues from the 'deep south', showed a way forward. Mike's productions included London based musicians like Alvin Lee's band Ten Years After and one-man-Blues-band Duster Bennett, and originators like Johnny Shines, but his live album recording the best of the 1968 Memphis Blues Festival was part of Blue Horizon's move into the American market. Back in London, Mike was very influential in the formation of Fleetwood Mac, and other emerging British bands, like Savoy Brown and Chicken Shack, benefited from Mike's good ear at the mixing desk and wisdom in knowing when to let the band have their head. When American artists came to London with The Blues Festival tours, Mike was quick to enlist them to Blue Horizon, so Slim Harpo, Juke Boy Bonner, Arthur Crudup and Charlie Musselwhite all had albums on his label. As a producer, Mike continued to work with èlite Blues artists like Freddie King and Bo Diddley, as well as interesting characters like 'Honeyboy' Edwards, Lightnin' Slim and the young Robben Ford.
Mike has always worked in other areas away from Blues and R&B, producing an early album for David Bowie, prog-rock band Focus, funk bands like Bloodstone and Level 42 and many more. During the 70s and 80s, he produced an album with Jimmy Witherspoon, continued to lend his experience to new rock acts, and also worked with many of his 60s collaborators. He stepped back from the industry in the mid-90s, but supervised the release of the excellent 'Complete Sessions' series from the Blue Horizon in 2007/08. In 2010, he produced an album for the Blues prodigy Oli Brown, and occasionally lends a hand in producing new talent, but is essentially, and deservedly, 'resting on his laurels' as a great champion of British Blues.