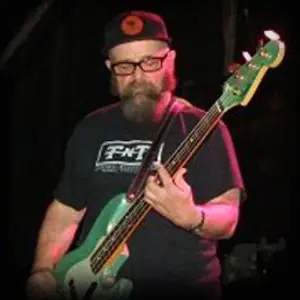 Canned Heat was one of the biggest Blues-based American bands of the 60s, which took up the challenge to Tin Pan Alley's emasculated pop music set up by The Rolling Stones and other British 'invaders'. As American youth culture struggled with War and Civil Rights issues, Canned Heat added important anthems of awareness and solidarity to the mix, and Larry Taylor played bass in the version of the band that went from playing basements in Los Angeles to presenting The Blues on the world stage.
Samuel Lawrence Taylor was born in New York in 1942, but made his name on the West coast. His first band was The Gamblers, who had a regional hit in California with 'Moon Dawg' as Larry played bass on their 'surf instrumentals', and it resulted in the band changing their name to The Moon Dogs. Larry also found session work in LA, playing on many tracks by The Monkees. Canned Heat had been active for a couple of years when Larry joined in 1967; the band being named from
Tommy Johnson
's 'Canned Heat Blues', a reference to his habit of drinking Sterno when he couldn't get any booze. Blues researchers
Al 'Blind Owl' Wilson
and Bob Hite steered the band towards classic Blues material like 'Goin' Up the Country' and 'On the Road Again', based on boogie rhythms and 'fife and drum' melodies from the
origins of the Blues
. Soon nick-named 'The Mole', Larry's first major gig with the band was the Monterey Pop Festival, alongside
Jimi Hendrix
and
Janis Joplin
, and the resulting film gained them recognition all over the world. Their early albums were full of covers and re-workings of
Delta
and
Piedmont
tunes, as the band explored their rich Blues heritage.
High energy Blues from the classic Canned Heat line-up;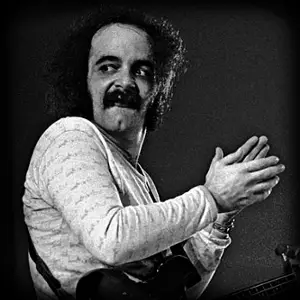 Before the band played the Woodstock Festival in 1969, guitarist Henry Vestine had been replaced by
Harvey Mandel
, and their next album 'Future Blues' had a version of
Wilbert Harrison
's 'Let's Work Together', which gave Heat a worldwide hit single. After a triumphant tour of Europe and a resulting live album, an exhausted Larry quit the band, but back in LA he and Harvey joined
John Mayall
, newly established in Laurel Canyon. They both became Bluesbreakers for several years, before Harvey and another Mayall side-man, violinist
'Sugarcane' Harris
set up their 'Pure Food and Drug Act', with Larry on bass. He remained with Mayall's band, playing on ten of his albums, as well as being part of Hollywood Fats' Band, and appearing on Harvey's solo albums during the 70s.
Larry plays one of two basses on 'SwordfishTrombone';
Larry has revisited his major bands several times over the years, with several incarnations of Canned Heat in the new century. His career as a guest and session musician has seen him appear on over 100 albums, and he is a long-time collaborator with Tom Waits. Playing acoustic bass more often these days, Larry took part in the 2003 concert with
Keb Mo'
and
Lazy Lester
which was released as the 'Lightnin' in a Bottle' DVD, and also in the recent documentary 'Time Brings About a Change' with pianists Floyd Dixon and
Pinetop Perkins
.