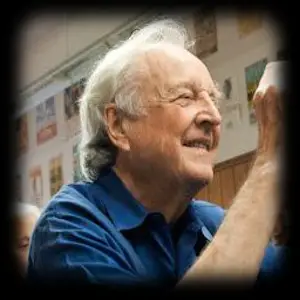 "Arr-hoolie" was a field call, common among agricultural workers back when the Blues began, and when the young Chris Strachwitz and his friend Mack McCormick were drifting around the South in 1960 looking for Blues singers to record, it was suggested as the name for a new record company. Arhoolie went on to be a major force on the Blues scene, recording dozens of great Blues players, young and old, and releasing some great archive material. Its continuing success is largely due to the good taste and good sense of it's founder Chris.
In 1931, Christian Alexander Maria Graf Strachwitz was born in Lower Silesia, Germany, into an aristocratic family. After WWII, with his home region re-assigned to Poland, the family was re-settled to the province of Brunswick in the British zone and, listening to the radio, the teenager first heard the music that Nazis had condemned as 'degenerate'. In 1947, Chris's family emigrated to The States, where his mother had many relatives, first to Nevada, and later to California. While he was at college near Los Angeles, Chris started going to jazz and R&B clubs, where he saw
Lightnin' Hopkins
and
Howlin' Wolf
perform. Now a US citizen, Chris returned to Europe with the Army, then completed his education at Berkeley, where he met producer Bob Giddins and recorded local musicians. In 1959, while working as a secondary school teacher, Chris travelled to Texas, planning to record his hero Lightnin'. That trip didn't work out, but he returned a year later with some better equipment and a plan to set up his own record label.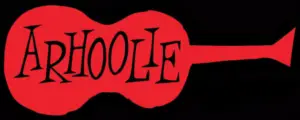 Arhoolie's first release was 'Texas Songster and Sharecropper' by Mance Lipscomb, recorded on that 1960 trip, where he also made the acquaintance of British writer Paul Oliver, researching for his own work. Other artists Chris recorded on that journey included BK 'Black Ace' Turner, Li'l Son Jackson and Whistlin' Alex Moore. Arhoolie then released older material from Big Joe Turner and Lowell Fulson as well as new work from Big Joe Williams and Mercy Dee Walton. This pattern formed Arhoolie's future model: Chris would locate exciting musicians and give them a chance to record, and as an avid collector of old 78s, he knew which great lost material to re-release. In 1964, Chris's label issued Mississippi Fred McDowell's first album, and later made sure Fred got paid royalties for The Stones version of his song 'You've Gotta Move'. Arhoolie got a big financial boost themselves when Chris recorded Country Joe McDonald's 'Fixin' to Die Rag' and having negotiated the publishing rights, got a big paycheck when it became a worldwide hit.
Chris was good at finding interesting music that was not well known, and he helped promote Zydeco in the 70s with his recordings of
Clifton Chenier
,
John Delafose
and Lawrence
Arduin
, and the Cajun fiddle player Michael Doucet and his band Beau Soleil. Mexican music was much more widely known after Chris recorded the 'conjunto' and 'norteño' tunes of Flaco Jiminez, especially after
Ry Cooder
took it around the world. Arhoolie has been a pre-eminent Blues label for over 50 years, from the early days of the Folk/Blues revival and the works of
Bo Carter
,
Sam Chatmon
,
Robert Shaw
and
Bukka White
; through the brilliant Blues stars like
Big Mama Thornton
,
Charlie Musselwhite
and
Earl Hooker
; to the more contemporary sounds of
Chris Thomas King
and
Robben Ford
. Chris stepped back from managing Arhoolie and the Down Home Music Store and the Arhoolie Foundation, which backs many artistic projects in music, film and video. The Foundation digitized music archives like Chris's own extensive Mexican collection and others like ethnologist Harry Oster's field recordings, for example.
Chris Strachwitz died at the age of 91 in May 2023.