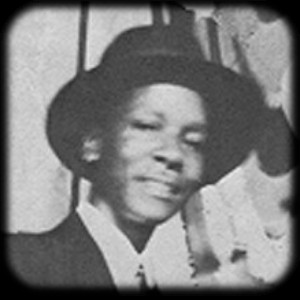 Leroy Foster was never exactly a Blues star, but he certainly made his mark in Chicago as one of 'The Headhunters', along with Muddy Waters, Jimmy Rogers and Little Walter.
They got that nick-name because they would meet up in some South-side club, then invade the stage when the band finished their set, proceeding to 'cut their heads off' with some high-energy music.
'Baby Face Leroy' was a fine guitarist, drummer and singer who, for a while, was in big demand as a studio musician.
He played on dozens of records as a side-man, and had a short spell leading his own band, but who is remembered as little more than a footnote in the Golden Age of electric Chicago Blues.
Leroy took the well-worn route from the Mississippi Delta to Chicago when he was 21, and picked up some session work with Sunnyland Slim and Lee Brown for 'Ink' Williams' own small 'Chicago' label.
Leroy was a funny guy and a bold character, and his 'Headhunting' exploits with Muddy, Jimmy and Walter eventually resulted in his cutting some tracks for the Parkway label as a singer.
A storming version of 'Rolling and Tumbling' was issued (without Jimmy Rogers who was late for the gig), but when Leonard Chess found out he made Muddy cut his own version to 'kill' the Parkway record, as he had Muddy under exclusive contract.
Leroy made those singles during 1950 and that year he also played on records by JB Lenoir, Snooky Prior, Sunnyland Slim, Little Walter and on all Muddy's early Aristocrat sessions, and provided guitar, bass and drums on Mildred Richard's 'Mother's Day'.
Leroy continued to make a living from session work and a few semi-successful records for the Savoy and JOB labels, where he sang and played guitar, but his main hobbies were always drinking and clowning.
All those parties took their toll in 1958 when Leroy died from a massive heart attack, probably brought on by his chronic alcoholism.
That rare Parkway 'Rollin' and Tumblin' (Part 2 first- stick with it!)