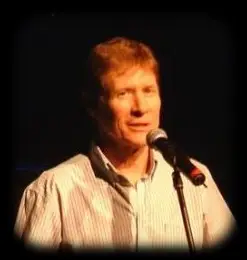 Paul Jones was one of the graduates of the Ealing Blues Club who fuelled the British Blues Boom in the early 60s. With pop-star looks he took to the West-End stage, putting his Blues harp away and spending a decade as a leading man, until he re-emerged as the frontman of The Blues Band in the 80s. As a TV presenter and radio broadcaster, Paul has a separate career, but love of the music and the buzz of performing meant he was to stay centre stage of live British Blues.

Paul Pond was born in 1942 in Portsmouth UK, and after Grammar School he went to University in Oxford. While at college, he would travel to West London to visit The Ealing Blues Club, run by
Alexis Korner
and
Cyril Davies
, where he shared the stage with Brian Jones before he formed
The Rolling Stones
. Paul was apparently offered the place as singer in The Stones, but when he turned it down, Mick Jagger stepped in. In late 1962, Paul dropped out of college, changed his surname to Jones and joined South African keyboard player Manfred Mann, blowing harp and singing R&B covers. The band, named after its leader, signed for HMV and had a string of chart singles, and their version of an old Exciters number, 'Doo Wah Diddy' went to the top of the charts in Britain, Canada and the USA. The band continued to issue chart singles with R&B flavoured pop, but their albums had much less commercial material, with covers of 'Smokestack Lightning' and 'Stormy Monday'. Changing personnel saw
Jack Bruce
join The Manfreds on bass until he left to form Cream in 1966, when Paul also left to start a solo career.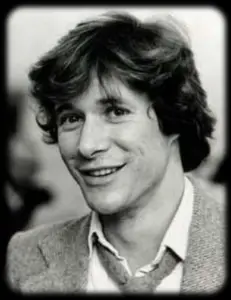 After three British chart singles, Paul was offered a film role in 'Privelige' playing a pop star, and he was drawn to the acting profession. He was offered a lot of work, on TV, on stage and in adverts. Success on the West-End stage meant Paul pretty much abandoned his recording career for a life in musicals, although he also took dramatic roles, including in 'Conduct Unbecoming' which transferred to Broadway. He appeared in 'Cats', 'Pump Boys and Dinettes' and 'Evita', where the cast recording earned a gold disc. In 1979, Paul was a founder member of The Blues Band with slide-guitarist Dave Kelly and a cast of British R&B side-men. The band could not get a record deal, so they had 3,000 copies of 'The Official Bootleg Album' privately pressed. It sold out and the Arista label was quick to sign them and issue their album.
The Blues Band put their own take on 'You've Gotta Move';
The Blues Band continues to gig and record with pretty much the same personnel to the present day. They have released 20 albums over the years, touring Europe and the UK with a rumbunctious blend of their own songs and classics like TV Slim's 'Flatfoot Sam'. Paul had known Alexis Korner from the old days, performing with him on many occasions, and when Alexis died in 1984, BBC Radio lost its authoritative voice on Blues music. Paul was destined to take up the torch, and his weekly radio show has been running since 1986, keeping the flame burning, promoting new Blues artists and winning a hat-full of awards. It is easily the most popular Blues broadcast in Britain, with hordes of dedicated listeners. As well as presenting a TV show, in his music incarnation Paul continued to make guest appearances at clubs, concerts and Festivals, especially with classic Bluesmen like Memphis Slim, and in later years he has also fronted a resurgent version of The Manfreds. In 2009, Paul re-launched his solo career with his album 'Starting All Over Again', with tracks featuring Eric Clapton. He also guested with Joe Bonamassa at his Albert Hall concerts and appears on Joe's Live DVD and album.
Paul is the President of the National Harmonica League and was awarded a Doctorate in Music by Portsmouth University. In 2011, he won the British Blues Awards for Harp Player of the Year as well as Broadcaster of the Year. His radio work and gigging, with two bands and solo touring, made him a leading light in the modern
British Blues
scene.