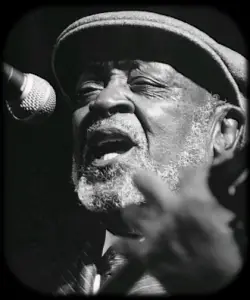 Robert Jr. Lockwood learned guitar from Robert Sr.- the Senior in this case being the legendary Robert Johnson. Around 1930, Johnson became romantically involved with Esther Lockwood after her divorce, when her son was about 15. The lad had been learning music on the family pump-organ, but his mother's new boyfriend encouraged him to play guitar, and he proved to be an adept student. Johnson maintained his relationship with Esther in Helena, Arkansas until his untimely death, and built a close enough relationship with young Robert over the years to regard him as his stepson. The young man's playing showed a remarkable empathy with his teacher's style. He later told the tale of sitting under a bridge over the Sunflower River with Johnson on the opposite bank, and people on the bridge above not able to tell which player was which.

Robert Jr. was keen to show off his new talents and wandered the
Delta
towns playing parties and juke-joints. He included some of Johnson's songs in his repertoire, and sometimes played with another of his step-father's friends,
Johnny Shines
, and the harp virtuoso Rice Miller, who would later find fame as
Sonny Boy Williamson II
. After the murder of Johnson in 1938, Robert Jr. began to travel further afield. He played in
Memphis
and St. Louis before turning up in
Chicago
in 1941. He had acquired an electric guitar on his travels and put it to good use on four recordings for the Bluebird label. On a trip back to Helena, he found that Sonny Boy had landed a daily spot on the King Biscuit Radio Show, and joined him in residency. The show did not pay well in itself, but it enabled Sonny Boy and Robert Jr. to publicise their own gigs, so their pay-days came in the evenings! By this time Robert Jr. had developed his own guitar style, adding elements of jazz and unusual chord structures to the Delta style he had picked up from Johnson.
Rockin' Chicago Blues from 1951;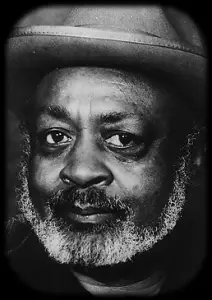 In 1950, Robert Jr. returned to Chicago where he was in great demand as a session musician, joining Chess in 1953. His distinctive jazz-flavoured blues accompaniments can be heard alongside the pianos of Sunnyland Slim and Otis Spann and behind Little Walter's harp on 'My Babe'. If Robert Jr. had a more striking voice he would have been a big solo star, and he did cut a few singles for JOB in the early 50's, but as the Blues slid into a period of decline at the turn of the decade, Robert Jr. moved to his wife's hometown of Cleveland. He led a small band at a club residency and gigged around the area, and in 1965 Robert Jr. took up the electric 12-string guitar. This instrument does not easily lend itself to bending Blues notes, but Robert Jr's commanding technique enabled him to continue pushing the boundaries of his technique.
Delicate finger-picking on a 12-string;
Robert Jr. teamed up with old friends Louis and Dave Myers and drummer Fred Below to form The Aces. They recorded several albums in the early 70's, including a superb live set in Japan in 1974. In 1979 Robert Jr. joined up with Johnny Shines, who had spent some time travelling with Robert's step-father, to record a series of albums. Rather than focus on crowd pleasing Johnson covers, these records explore their mutual interest in swinging jazz, R&B and Blues, collaborating to produce an unexpectedly quirky yet sophisticated music. A couple of years later Robert Jr. put out 'Plays Robert and Robert', where he does include some covers of his step-father's music as well as his own compositions.
At the age when most people are deep into retirement, Robert Jr. cut two of his finest albums. 'Got to Find Me a Woman' mixed solo tracks with rocking full-band numbers, including guest contributions from
BB King
. A couple of years later, at the age of 85, he issued 'Delta Crossroads', which included several Johnson songs along with his self-penned numbers and a few standards, accompanied only by his 12-string guitar. This powerful testament to the enduring qualities of the Blues was not to be his swan-song. In 2004, he made 'Last of the Mississippi Delta Bluesmen' with
Henry James Townsend
,
Dave 'Honeyboy' Edwards
and
'Pinetop' Perkins
, which won a Grammy for Best Traditional Blues Album.
Robert 'Junior' Lockwood died in Cleveland in 2006, aged 91.