Radio engineer Sam Phillips was so convinced of the quality of the musical talent he was hearing around Beale Street in Memphis in the years just after WWII, he was inspired to set up his own recording studio. Some legendary Blues artists made their first records there, including arguably the first 'Rock'n'Roll' record. Sam commented that if he could find a white kid who could sing with the same feeling as those Bluesmen, he would make a million dollars. That is pretty much what happened!
Samuel Cornelius Phillips was born in 1923, the youngest of eight kids. His parents were tenant farmers in Florence AL, and they all worked on the land alongside their black neighbours, so 'field-hollers' and Gospel tunes were part of Sam's childhood. Sam was a bright, ambitious kid, but when his father died he had to quit his education to help support the family, so he got a job as a trainee engineer at a radio station in Muscle Shoals, eventually doing some announcing. He took an engineering job at WREC in Memphis in 1945, where his interest in the Blues scene around Beale Street led him to open Memphis Recording Services five years later, to record 'anything, anywhere, anytime'. Early recordings at the tiny studio on Union Avenue included tracks by
BB King
,
Howlin' Wolf
,
Rosco Gordon
and
Ike Turner
, who brought his cousin
Jackie Brenston
to Sam's place to record 'Rocket 88', acknowledged by many to be the first 'Rock'n'Roll' record. With Ike on piano, 17-year-old Raymond Hill on sax, Willie Kizzard playing his guitar through a broken speaker cone and Jackie's frenetic vocals about cars, booze and girls, it sounded like a storm about to break, and it stayed at the top of the R&B charts for five weeks.
'Rocket 88'. 'Nuff said.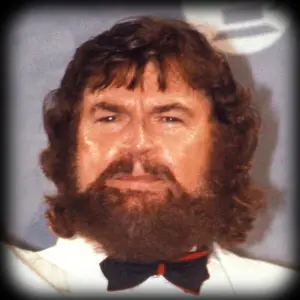 Sam would lease the tapes of his artists to companies with established distribution systems like Leonard Chess's label in Chicago or the Bihari Bros. Modern Records on the West Coast, but in 1952 he set up his own Sun Records label. Rufus Thomas gave him an early R&B hit with 'Bear Cat', but when the young Elvis came in to record a country song for his mother in 1954, the game changed. At the end of the session, Elvis launched into 'Big Boy' Crudup's 'That's All Right', and Sam rolled the tape to capture a revolutionary sound. The original release only sold about 20,000 copies around Memphis to give Elvis a local hit but a new, marketable genre had arrived and that single was the pre-cursor of some monster records. When this phenomenon went National and then Global, it launched Sam and Sun Records into a new dimension, and when he sold Elvis's contract to RCA, he invested the money in his other shrewd signings, Johnny Cash, Jerry Lee Lewis and Carl Perkins.
'That's All Right' was only a local hit at first;
Sam also set up WHER, an 'All Girl Radio' station with female DJs and executives in charge, and bought into 'Holiday Inns', which was a new company at the time, and ensured a good deal of future wealth for Sam outside his music interests. Country and Rockabilly acts like Charlie Rich and Charlie Feathers dominated the Sun Roster in the 60s, with the Blues artists and Rock'n'Rollers long gone. Sam sold his interest in Sun Records in 1969 and expanded his radio empire, setting up the Big River Broadcasting Corporation, which is still family owned. Sam passed away in Memphis in 2003, and the following day the original Sun Studio on Union Avenue, was designated as a National Historic landmark.