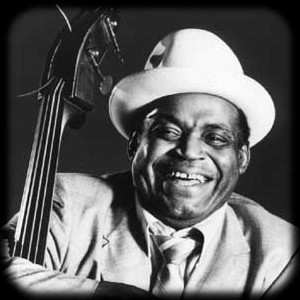 In June 1960, Willie Dixon went into the studio with Howlin' Wolf to play bass on some songs he had written for the gravel-voiced Blues icon.
They cut 'Wang-Dang Doodle', 'Back Door Man' and 'Spoonful', all Blues classics that would have guaranteed their writer legendary status if they were produced in one lifetime, not one session.
Willie Dixon redefined the word 'prolific' when it came to writing great Blues songs.
Down in Vicksburg MS, the young Willie Dixon was one of 14 children born to Daisy Dixon, who somehow still found time to write and recite her own poetry. This talent passed on to her son, and when he found he could not sell copies of his own poems, he tried setting them to music. They didn't sell either, but Willie never lost that idea.
Daisy Dixon's devotion to the Baptist Church led to Willie joining the Union Jubilee singers, where he learned harmony and, in time, developed his fine bass voice.
After a couple of run-ins with the Law, Willie developed his physical prowess by unloading steamboats in the docks at Vicksburg, where the Yazoo river joins the mighty Mississippi at the apex of the Delta.
Willie began sparring with local boxers around the waterfront, and when the 21-year-old set out for Chicago in 1936, he was trying to make it as a boxer rather than a Bluesman.
The Chess recording of 'Hoochie Coochie Man';
Willie was Golden Gloves heavyweight Champion of Illinois in 1937 and turned pro, but after four fights he got in a brawl with his manager over money.
Unfortunately, it happened in the Boxing Commissioner's office and a lengthy ban meant the end of that career. One of the guys at the gym was singer and guitarist 'Baby Doo' Caston, and the pair began busking together before organising a band.
'The Five Breezes' had Willie on bass and they cut some tracks for Bluebird, but when America joined the War, Willie was drafted. He declared himself a conscientious objector and was jailed for a year.
Gaining his freedom, Willie joined The Four Jumps of Jive, before teaming up with Caston again in The Big Three, who recorded a couple of Willie's songs for the Bullet label and pulled a good following on the club scene.
At an after-hours jam at the Macomba Lounge in 1948, the club owners Phil and Leonard Chess offered Willie a job at their new studio. They were impressed with Willie's bass playing, his arranging skills and his song-writing, but he often found himself packing records and pushing a broom too.
Eddie Boyd recorded some of Willie's songs, including the hit 'Third Degree' and Chess released a couple of songs under Willie's own name in the early 50's, but the game-changer came in February 1954.
Recommended Album
When he said "I Am the Blues", Willie was laying down a marker. Nobody has picked it up.
Muddy Waters recording of Willie's 'Hoochie-Coochie Man' was a landmark event.
Howlin' Wolf's 'Evil', Little Walter's 'My Babe', Willie Mabon's 'Seventh Son' and   Bo Diddley's 'Pretty Thing' established Willie's composing reputation as the main man in Chicago Blues.
Dixon said, "When I work with an artist, I like to hear them and get a feeling about the style that people like them to sing.
I could make up a song on the spot sometimes, that would fit the individual..." In his day-job as a member of the Chess house-band, Willie played on the records of Muddy, Wolf, Walter, Diddley, Chuck Berry, Lowell Fulson, Otis Rush, Koko Taylor and a host of others. In 1957, a bust-up over money led to Willie quitting Chess to join Eli Toscano's Cobra label, where he produced some outstanding West-side Blues with Magic Sam, Otis Rush and the young Buddy Guy.
Willie's finances were not improved when well-known gambler Toscano was taken out of circulation, so he sorted out a deal and went back to Chess.
The hits kept on coming, with the monsters in that Wolf session, followed by 'Little Red Rooster', 'Ain't Superstitious', 'Can't Judge a Book by Its Cover', 'Tail Dragger', 'I Just Want to Make Love to You' and many more.
Some Chicago legends strut their stuff;
In the early sixties, Willie's songs were powering the British Blues Boom, and he became involved with the American Folk/Blues Festival, booking  the cream of Blues performers to go on extended tours of Europe.
As well as appearing himself, he set up the American end of the business and his Ghana Booking Agency managed the careers of many artists including Memphis Slim and JB Lenoir.
Aware of how he had been exploited by Chess, he set up his own publishing company. In the late sixties, Willie resurrected his performing career by forming The Chicago All-Stars and recording an album of his best known songs, 'I Am the Blues'.
Legal action to recover some of his royalties, including suing Led Zeppelin, gave him the resources to set up the Blues Factory studio and the Yambo record label.
Willie continued to tour and record, but ongoing health problems with diabetes led to him having a leg amputated in 1977.
The Blues Heaven Foundation was created by Willie in 1982, to help old Bluesmen regain copyright of their work, fight for unpaid royalties and also to provide musical instruments for schoolkids.
Willie also got involved in the movies and scored the soundtrack to 'The Color of Money'.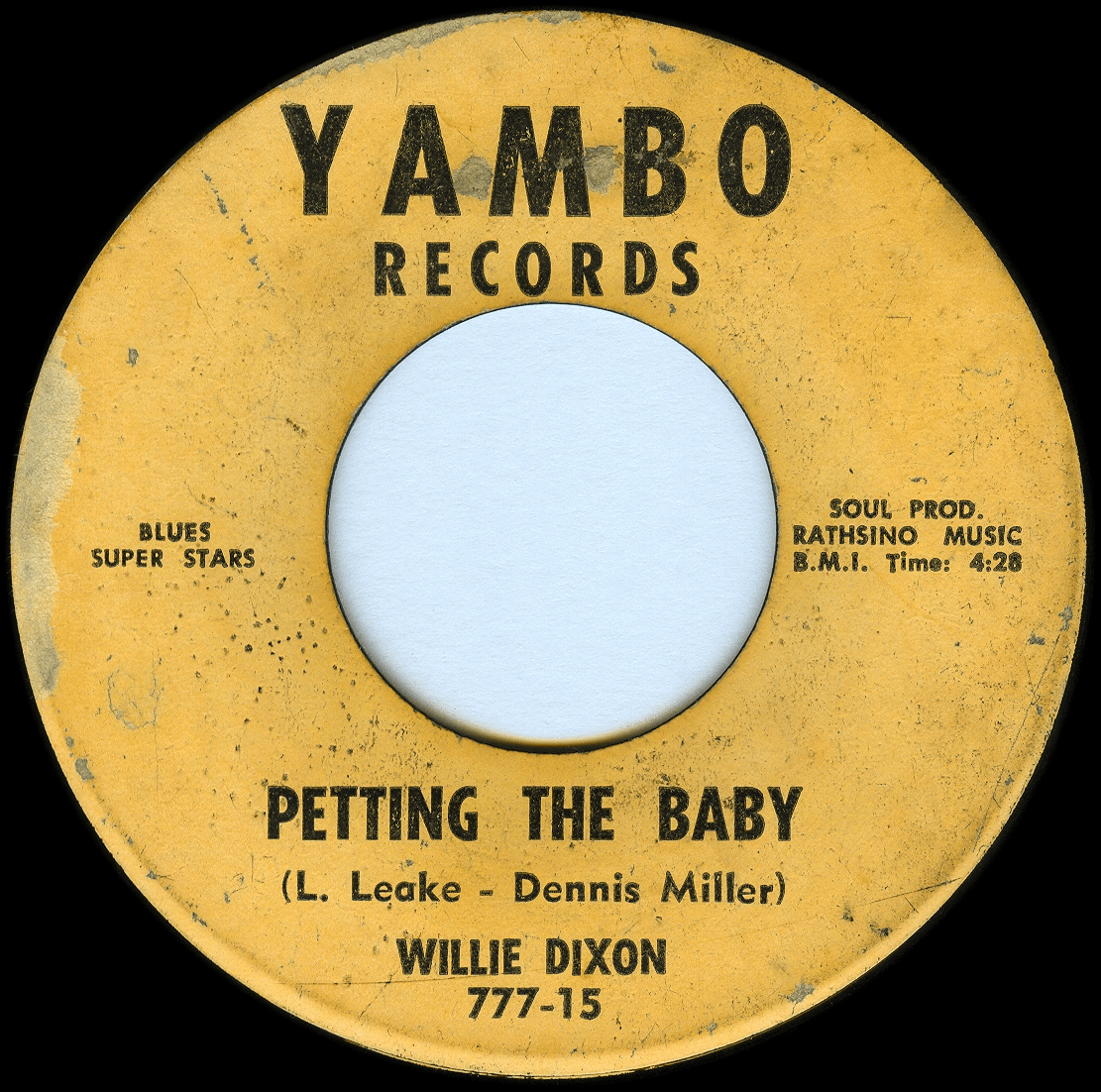 He moved to California and his 1988 album 'Hidden Charms' won a Grammy, and the following year his autobiography was also called, 'I Am the Blues'.
Willie was still appearing with the Chicago All-Stars, although in his final years he was only a part-time member. He died in his sleep in 1992.
With his fine deep voice and his immaculate playing, Willie Dixon had all the equipment to be a star of Blues music, but his true talents were much bigger than mere 'stardom'.
He had the rare ability to condense the emotional energy that made the Blues into the huge cultural force that it has become, into that short but telling phrase that rings true in the ears of the listener.
When Muddy sang, "Everybody knows I'm here!" he announced himself to millions; the song made Muddy famous, but the words belonged to Willie.