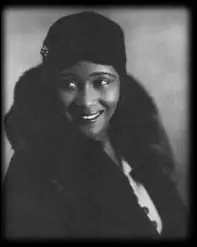 Victoria Spivey was one of the Blues Divas who dominated the market for 'Race Music' in the 20's, but her talents as a businesswoman, songwriter and performer kept her in the business all her life. Born in Houston in 1906, Victoria Regina Spivey was brought up surrounded by music, as her father had a successful string band. She left home at the age of 12 to play piano at the Lincoln Theatre in Dallas, and over the next few years made a living playing in the cat-houses and gambling dens of the major Texas cities. During this time she met and accompanied many passing Blues legends including Blind Lemon Jefferson.

Taking her cue from local rising star
Sippie Wallace
, Victoria developed her singing career by writing her own material in the bold style of
Ida Cox
, using hard-hitting lyrics to address the position of women in their relationships with men, and broader social issues like unemployment, health-care and justice as well as displaying a steamy eroticism in some of her 'hokum' Blues.
Victoria's first recording was a hit;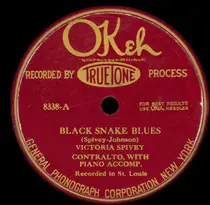 'Black Snake Blues' was Victoria's first recording for Okeh in 1926, and her songs 'TB Blues', 'Dope Head Blues' and the suggestive 'Organ Grinder' made her almost as famous as Bessie Smith and Ma Rainey. Victoria moved to St. Louis to work as a songwriter for a music publisher and continue her recording career. She was very adept at keeping up with the times, moving through various styles by using her own piano with a simple guitar backing, or small jazz groups which included King Oliver and Louis Armstrong, and occasionally using a full swing band. Her material ranged from her spicy 'hokum' style to the good-time jazz that was the pop music of the day. Victoria also had two singing sisters, Addie and Elton, who both used stage names; Addie was known as 'Sweet Peas' and Elton as 'ZaZu Girl'. Both 'Jane Lucas' and 'Hannah May' were Spivey girls, but no-one definitely knows which was who! Victoria and both her sisters appear on her 1936 song ' I Can't Last Long'.
Victoria on British TV in 1963;
In the late 30's Victoria moved to New York to pursue a career in stage musicals, including a feature spot in the 'Hellsapoppin' Revue' alongside her husband, the dancer Billy Adams. She toured with Louis Armstrong and her stage work kept her busy during the War years and beyond, still playing in vaudeville and revues well into the 50's. For a while Victoria sang only in Church, but the Folk/Blues revival gave her the chance of a comeback. She cut an album in 1961, 'Woman Blues!' with Lonnie Johnson, who she had last worked with in 1929, and the following year she set up Spivey Records.
As well as promoting new Blues talent, she used this as a showcase for her own work and several albums were issued, mixing her well known classics with new material. She played with many of her old friends, like Hannah Sylvester,
Sippie Wallace
and
Lucille Hegamin
as well as more famous Blues players like
Memphis Slim
,
Sunnyland Slim
, and
Johnny Shines
, and recorded younger talents like
John Hammond Jr
. and
Sugar Blue
. Even a young Bob Dylan shows up playing harmonica!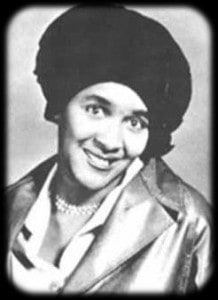 Victoria was in great demand as a live performer on the Folk/Blues circuit, touring Europe as well as the States and she loved the night-club scene in New York. She appeared at the Ann Arbor Blues Festival in 1973 and a live album of that show, 'Grind It!' sees Victoria fronting the electric Brooklyn Blues Busters along with her long time friend, pianist Roosevelt Sykes.
Victoria Spivey was one of the few Blues Divas of the classic era to make it from the barrel-house to the three-day Festival, adapting to many musical styles along the way. Her powerful songs written from a woman's point of view that had seemed so bold in the 20's, found a new resonance in the sexually liberated and Feminist 70's. Time finally caught up with her in 1976, when she passed away in a New York hospital.