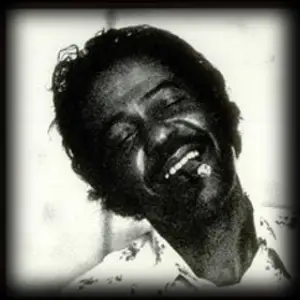 Phenomenal Chicago side-men like James Cotton, Matt 'Guitar' Murphy, Earl Hooker and Otis Spann spent years backing the legendary Bluesmen with very little recognition until late in their careers, and Eddie 'Playboy' Taylor's talents were similarly unheralded outside guitar specialist circles. His superb rhythm playing on all Jimmy Reed's records gave them a swinging dance-able quality that made a huge contribution to their widespread success, but his stylish playing and excellent vocals were not enough to win fame for Eddie himself.
Edward Taylor was born in Benoit MS in 1923 and showed an early interest in the Blues he would hear while standing outside juke-joints as players like
Charley Patton
and
Robert Johnson
entertained the crowds inside. When he was 13, he learned to play guitar himself, and passed on his knowledge to his young friend Jimmy Reed. Eddie moved to
Memphis
when he was about 20, and spent a few years playing around Beale St. with the city's Bluesmen and jug-band players. He relocated to
Chicago
in 1949, working with
Snooky Prior
and Floyd Jones as the post-WWII club scene grew along with the economic boom. Jimmy Reed, meanwhile, had been discharged from War service and was playing with
John Brim
and
Albert King
in nearby Gary, Indiana. When Jimmy moved to Chicago in 1953, he hooked up with Eddie again and they resumed their formidable partnership.
Their first audition for Chess Records was unsuccessful, but Albert King introduced them to the rival Vee-Jay Records who immediately signed them up. Eddie provided the driving rhythms behind all Jimmy's big records like 'Big Boss Man', 'Bright Lights, Big City' and 'Honest I Do', which stormed the R&B charts and crossed over into the Hot 100. Eddie also released some solo records on Vee-Jay, and 'Ride 'Em On Down' with Jimmy on harp, and Johnny Littlejohn's 'Big Town Playboy' gave Eddie a reputation of his own and an enduring stage name. Eddie and Jimmy's wife Mary 'Mama' Reed had a tough time keeping Jimmy from running off the rails, as his acute alcoholism and undiagnosed epilepsy combined with a sudden rush of money to make him very difficult to manage. Session and touring work with John Lee Hooker, Muddy Waters, Elmore James and John Brim kept Eddie busy when Jimmy was dealing with his demons.
Eddie's only big hit, 'Big Town Playboy';
By the early 70s, Jimmy's problems had effectively ended his career, so Eddie 'Playboy' Taylor set out on his own with his 1972 album 'I Feel So Bad', featuring
George 'Harmonica' Smith
on harp. Like all Eddie's records, the high quality of the music was not reflected in sales, but he was still in great demand as a side-man. Tours and recording sessions in The States and Europe with
Roosevelt Sykes
,
Homesick James
and
Jimmy Dawkins
were interspersed with his further solo albums like 'Ready for Eddie', 'Big Town Playboy' and others for various European labels. All Eddie's superb records are difficult to obtain on CD and download, and any used vinyl is rare and ruinously expensive, so a big market awaits any enterprising outfit prepared to sort out some re-releases! The 'Playboy' passed away in 1985.