BIG WALTER 'SHAKEY' HORTON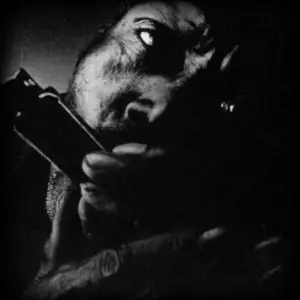 Shakey Horton was a giant of the Chicago Blues harp, a.k.a. 'The Mississippi Saxophone'. His broad honking harp really did sound like a horn section, and the sense of space he created around his fluid, soulful solo lines was unique. Unlike his peers Little Walter and Rice 'Sonny Boy II' Miller, Shakey had little interest in leading a band and as a result he is much less well known. However, the man's work speaks for itself on the records of Tampa Red, Muddy Waters, Otis Rush and dozens of others.
Walter Horton was born in Horn Lake MS in 1917, and he learned to play a harp his father gave him when he was just five years old.

When they moved to Memphis, Walter learned some tricks from
Will Shade
of the Memphis Jug Band and
Sleepy John Estes
' harp playing buddy,
Hammie Nixon
. Young Walter would perform on Beale Street and counted
Robert Johnson
,
Johnny Shines
,
Homesick James
and
'Honeyboy' Edwards
among his playing partners. The 20-year-old Walter picked up work with some touring bands, including 
Ma Rainey
's outfit and, swinging through
Chicago
, cut some tracks with Little Buddy Doyle. Returning to
Memphis
, Walter was a part-time musician for a while, until he began appearing around Beale Street with
BB King
and others in the late 40s. In 1953, Walter decided to try his luck again in Chicago, and there he picked up the name Big Walter, as opposed to 'Little Walter' and also 'Shakey', perhaps because of his alcohol problem. When Muddy Waters' harp player
Junior Wells
was drafted, Shakey got his spot, gigging relentlessly and appearing on several of Muddy's records.
He was fired a year later, maybe for drinking or maybe for playing as a side-man for too many other people, but his big sound and eloquent phrasing got him a lot of session work at Chess. 'I Can't Quit You, Baby' by Otis Rush and 'Walkin' By Myself' by Jimmy Rogers were both elevated by Shakey's work, and he played in Rogers' band for many years.
This is a prime example of the Blues harp as a lead instrument;
In 1964, Shakey recorded an album 'The Soul of the Blues Harmonica', produced by Willie Dixon, with Buddy Guy on guitar. Shakey recorded with a stream of top Blues artists like JB Hutto, Big Mama Thornton, Koko Taylor and Robert Nighthawk and spent time encouraging younger harp talents like Charlie Musselwhite and Carey Bell. Willie Dixon invited Shakey to join his band, The Chicago Blues All-Stars, and they toured the US, Europe and the world throughout the late 60s and 70s.
Shakey was a big draw as a solo act on the Festival circuit in the 70s, and in 1977 he joined Muddy Waters on the
Johnny Winter
album, 'I'm Ready'. He appeared alongside
John Lee Hooker
in the film 'The Blues Brothers', and then recorded some solo tracks for the Blind Pig label which would be issued posthumously.
The Chicago All-Stars strut their stuff in Europe in 1970;
Walter 'Shakey' Horton had always had a drink problem, and that probably contributed to his death from heart-failure in 1981.