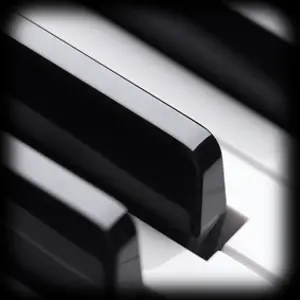 The piano has been at the heart of Blues music from the earliest days, but unlike the 'wandering songsters' with a guitar or a harp in their hand, Blues pianists had to rely on whatever instrument they could find to play their music. Most juke-joints, brothels, bars and drinking dens had some kind of beaten up piano, so in the years before WWI, when the Blues was spreading out from the Delta across the South and South-east, early Blues forms were often heard on the piano.
The 'Father of the Blues'
WC Handy
was a pianist who wrote a lot of early up-tempo Blues songs, but in New Orleans, especially in the 'cat-houses' of Storyville, a slow, drag-out piano Blues emerged.
Champion Jack Dupree
recalled how he was taught this style by an old man called 'Drive 'Em Down', who emphasised the deliberate and soulful quality of his music by the notes he
didn't
play. It is said that the repeating left-hand figures of Blues and Boogie-woogie piano date from this time too, supposedly invented by a pianist who frequented the lumber-camps of East Texas who was so fat he could not reach around his stomach with his left hand  to venture up the keyboard, and kept up a 'walking-Blues' bass figure going instead! This sound was picked up by guitarists like Blind Lemon Jefferson and Lead Belly, who made it part of the Blues' vocabulary as they travelled around, spreading the word. In 1917, Storyville was closed by the US Navy, and many musicians migrated up-river to Memphis and St. Louis and eventually Chicago, or up the Eastern seaboard to New York, taking their piano style with them.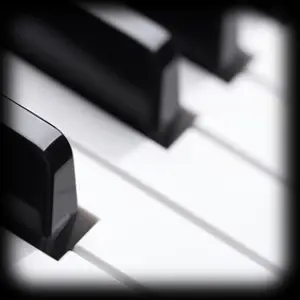 In the early 20s, most Blues recordings were made by female 'Blues Divas', often accompanied by fine pianists like Fletcher Henderson, but when Leroy Carr and Scrapper Blackwell had a big hit in 1928 with 'How Long, How Long', guitar and piano duets became very popular. In Chicago, Big Bill Broonzy and 'Georgia Tom' Dorsey's duet 'Tight Like That' started a fashion for 'hokum Blues' records, usually with a small combo. Their producer Lester Melrose, the man who introduced the 'band sound', often had pianist Big Maceo in the line up, as the Blues took on a more 'urbane' and sophisticated jazz quality in the 30s. The 'wide-open city' of St. Louis was particularly well known for Blues piano players like Roosevelt Sykes, Peetie Wheatstraw, Walter Davies, Speckled Red and, of course 'St. Louis Jimmy' Oden.
In 1938, John Hammond Sr. promoted his 'Spirituals to Swing' concert at Carnegie Hall, and on the bill were Chicago pianists Meade Lux Lewis and Albert Ammonds, who played 'boogie-woogie' piano in the style of their lost friend 'Pinetop' Smith, and also Pete Johnson whose 'Roll 'Em Pete' contributed to the 'Boogie-woogie' dance craze before WWII. When music took off again after the War, the big Chicago Blues hits coming out of Chess studios always had pianists like Otis Spann, Pinetop Perkins or Lafayette Leake in the mix. Down in New Orleans, the 'rhum-boogie' style of Professor Longhair and the wild sax and piano R&B of Fats Domino and Roy Brown were setting the scene for Little Richard and Jerry Lee Lewis to make their piano playing a central part of Rock'n'Roll, and opened doors for the young Dr. John and James Booker. Meanwhile over on the West-coast, the piano-based Blues ballads of Charles Brown, Amos Milburn and Percy Mayfield led the way for younger talents like Ray Charles.
Over in Europe,
Memphis Slim
and Champion Jack Dupree brought piano Blues to enthusiastic young audiences and stayed on as residents. In later years they saw young players like
Ian Stewart
, Christine Perfect (or McVie when she joined
Fleetwood Mac
) and
Nicky Hopkins
take up their legacy, and today players like
Jools Holland
,
Hugh Laurie
and
Mike Sanchez
keep piano Blues alive across the pond.
While piano players rarely take the limelight in a band like guitarists or harp players often do, the steady-rolling bass lines and delicate trills of the Blues piano add authenticity to any Blues band. A pianist with the Blues in their heart, like many of the masterful players mentioned, can conjure emotions as deep as anything by Bach or Chopin.